Mercier Orchards Hard Cider & Beer Festival
Event Date
Saturday, August 22, 2020
All Day
Schedule
Dates & times for August 2020
Saturday, August 22, 2020
All Day
Venue
Mercier Orchards
8660 Blue Ridge Drive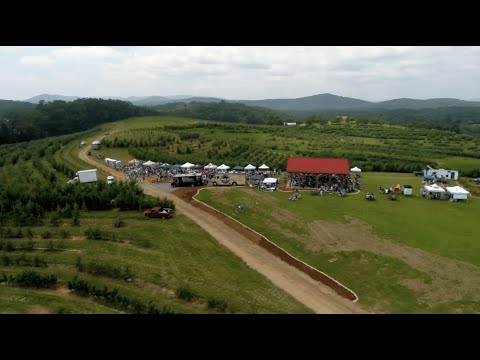 The 2nd Annual Hard Cider & Craft Beer Festival was a HUGE success and we are busy now planning the 3rd Annual Hard Cider & Craft Beer Festival. Here is the information regarding last years event, Please check back as the date gets closer for updates on entertainment etc. Hope you had a great time and look forward to seeing you on August 22nd of 2020
Last years information below:
Join us for our 2nd Annual Hard Cider & Beer Festival in a beautiful outdoor setting at Mercier Orchards. We will offer tastings, live music and food vendors. Come out to the orchard and have a great time!
Merciers will be hosting their 2nd annual Hard Cider & Craft Beer Festival on Saturday, August the 24th from 12 p.m. to 6 p.m. This is the largest gathering of hard cider makers in the state of Georgia! Beautiful outdoor setting! Tastings, Live Music and Food Vendors.
Vendors Offering Samples:
Hard Cider:
Mercier Orchards Cider - Ace Cider - Noble Cider - Austin East Cider - Treehorn Cider - Blake's Cider - Strongbow Cider - Angry Orchard Cider - Bold Rock Cider - Urban Tree Cidery
Craft Beer:Grumpy Old Men - Creature Comforts Brewing Co. - Bells Beer - Three Taverns - Burnt Hickory Brewery - Fannin Brewing Company - Terrapin Brewery - Scofflaw - SweetWater Brew- Orpheus Brewing - Southern Brewing

Live music by:
RUMOURS: A FleetwoodMac Tribute Band
RUNNING DOWN A DREAM: A Tom Petty Revue
Great Food!
They will have a variety of awesome food vendors on-site with delicious food and snacks for purchase.
The event sold out last year so don't miss out! *Must Be 21 Years Or Older To Attend // Id Is Required // No Exceptions*
-Note that they cannot allow any pets in the orchard unless they are service animals.
Visit website link for a complete list Q&A

Community Events
Fairs & Festivals
Music & Concerts
Tastings & Tours
open Google Maps
RELATED VIDEO
RELATED PARTNERS
Mercier Orchards
READ MORE
WEBSITE
BUY TICKETS

Craft Beer Distributors Attending
: Burnt Hickory Brewery, Creature Comforts Brewing, Grumpy Old Men Brewing, Fannin Brewing, Three Taverns Craft Beer. Hard Cider Distributors: Ace Premium Craft Ciders, Mercier's Hard Cider, Urbantree Cidery, Treehorn Cider, Jack's Hard Cider and Noble Hard Cider.
Amenities

Facility Amenities

Free Parking
Parking on Site
Concessions
Public Restrooms
Restaurant on Site

Near Interstate Highway

Suitable for Ages