Richland Distilling Company - Brunswick
Location
1406 Newcastle St.
Rates
Short Distillery Tour + 1 Rum Tasting

: $0.00

Experience Tour + 4 Rum tastings

: $25.00
Hours of Operation
Monday :

10:00am - 6:00pm

Tuesday :

10:00am - 6:00pm

Wednesday :

10:00am - 6:00pm

Thursday :

10:00am - 6:00pm

Friday :

10:00am - 6:00pm

Saturday :

10:00am - 6:00pm
Brochures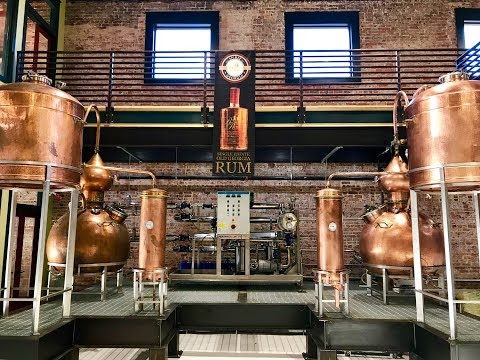 Besides the original Richland Rum distillery in Richland in SouthWest Georgia, Richland Rum has opened a second distillery in Brunswick. Both distilleries use the same small copper pot stills to create the authentic rum that the founder set out to create around 20 years ago. Richland Rum is made from Georgia Grown sugar cane, cultivated at Richland Estate, the farm of the Richland Rum owners. Therefore Richland Rum is the only Single Estate Rum made in the USA. Georgia soil, abundant sunshine and rain, make for an excellent terroir and brings out the exceptional quality and flavor of the Rum.

Named Best American Rum by Forbes in 2018 and by Robb Report in 2017, Richland rum is truly one of a kind, a unique sipping rum, like a bourbon or a cognac. Come see for yourself, the distillery is open for tours and tastings Monday - Saturday 10:00 - 6:00pm.
Amenities

Discounts

Facility Amenities

Free Parking
Parking on Site
Gift Shop
Public Restrooms
Maps & Brochures Available

Near Interstate Highway

Payment Options

American Express
MasterCard
Discover
Visa

Suitable for Ages

Group Amenities

Group Rates Available
Group-Friendly

General Information

Family-Friendly
Free Admission
Accessible
Open Year 'Round
Pet-Friendly
Indoor Location