Cedartown Museum of Coca-Cola Memorabilia
Hours of Operation
Thursday :

10:00am - 3:00pm

Friday :

10:00am - 3:00pm

Saturday :

10:00am - 4:00pm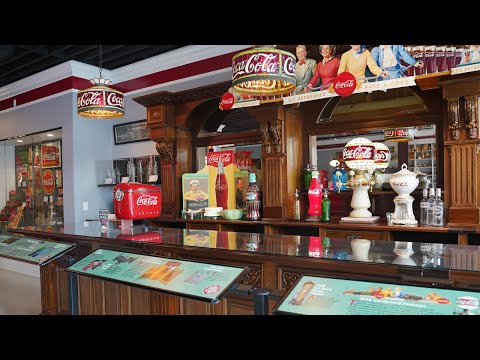 The vision for the Cedartown Museum of Coca-Cola Memorabilia began with the Morris Family's love of local history as well as Coca-Cola memorablilia. In February, 2014 the Morris family purchased the property for the museum.
The museum project will be a total renovation of the original Coke building built in 1900. With the help of friends, foundations, and generous donations, we will build a first class museum that is sure to attract thousands of visitors to the Downtown Cedartown Business District.
Upon completion, the museum will feature a fully restored facade and modernized interior that highlights its more than century old past. The museum will offer a comprehensive story from Coca-Cola's humble beginnings in 1886 to its departure from Cedartown's Main Street in 1977. On display will be artifacts including vintage delivery vehicles, porcelain and tin signage, a century old soda fountain, and hundreds of other pieces.
We hope rehabilitating this property will serve as not only a window into Cedartown's past but as an inspiration to not only local residents but property owners in the fading Main Street scene across America.
Amenities

Facility Amenities

Free Parking
Parking on Site
Concessions
Gift Shop
Meeting Facilities
Party Facilities
Public Restrooms
Self-guided Tours
Maps & Brochures Available

Near Interstate Highway

Payment Options

American Express
MasterCard
Discover
Visa

Suitable for Ages

Group Amenities

General Information

Family-Friendly
Accessible
Open Year 'Round