Columbus Georgia Tours/Vicinity Tours
Rates
Walking Tour - Ages 13+

: $14.95

Walking Tour - Ages 8-12

: $7.95

Shuttle-provided standard Tour

: $30.00

Shuttle-provided Foodie Tour

: $59.95

Guide on board your vehicle for Foodie Tour (Ages 12 and up)

: $45.00
Hours of Operation
Monday :

8:00am - 6:00pm

Tuesday :

8:00am - 6:00pm

Wednesday :

8:00am - 6:00pm

Thursday :

8:00am - 6:00pm

Friday :

8:00am - 6:00pm

Saturday :

8:00am - 6:00pm
Related Documents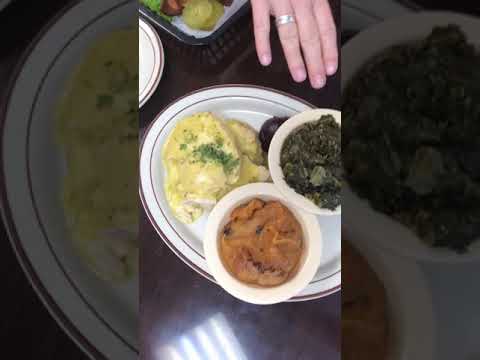 Vicinity Tours is your complete tour experience in Columbus!
Book any one (or all) of these exciting guided tours:
Foodie Tours: Savor local flavors from 5 "Mom-n-Pop" food/dessert venues! 
Historic Downtown Tour: Historical tour highlighting the Soda Wars, the last major land battle of the Civil War, and Ma Rainey "Mother of the Blues."
Liberty District / Black Heritage Tour: Historic Liberty Theater, African American celebrities, historical churches, and the Lodge where Martin Luther King, Jr. once spoke.
Arts & Antebellum Tour: District full of art, literary greats, and antebellum homes.
Cemeteries: Historic Linwood Cemetery and Porterdale Cemetery
Ways to enjoying your tour:
1) Tour Guide on board your car/van/bus and ride with you.
2) Guided Walking Tour (Downtown & Liberty District only)
3) Guided Shuttle Tour offers same day booking for 1-4 people; advance reservation for groups.
Group Day Tours & hotel stay packages available!  
Call 762-822-6251  visit VicinityTours.com.
Amenities

Discounts

Facility Amenities

Free Parking
Parking on Site

Near Interstate Highway

Payment Options

American Express
MasterCard
Visa

Special Tags

Civil Rights
Civil War Site

Suitable for Ages

Group Amenities

General Information

Family-Friendly
Open Year 'Round
Pet-Friendly