Always & Forever Convention in Olde Town Conyers
Event Date
Thursday, August 17, 2023
All Day
Schedule
Dates & times for August 2023
Thursday, August 17, 2023
All Day
Friday, August 18, 2023
All Day
Saturday, August 19, 2023
All Day
Sunday, August 20, 2023
All Day
Venue
Olde Town Conyers
901 Railroad St.
901 Railroad St.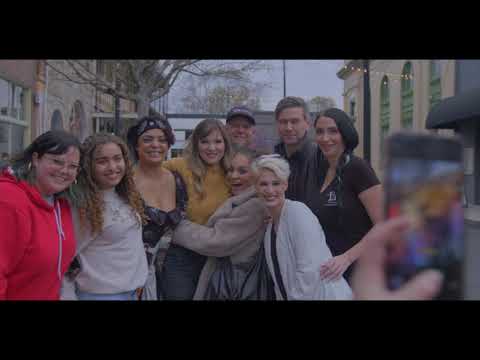 10 years ago, Vampire Diaries spun off a show called The Originals. Even the spin off show was so massively popular that it created a third show, called Legacies. These three shows have a legion of fans and have resulted in thousands upon thousands of them coming to the area of both Conyers and Covington. They want to see the places where it was filmed and feel like they are there in the story.

Comic-cons and fan conventions - where fans go to meet actors and celebrate the shows they love - are not new, but usually these are held in a random hotel ballroom or a cold convention center with no actual association to the show.

The first Always and Forever Con will not only celebrate the 10 year anniversary of The Originals, while still including Vampire Diaries and Legacies as part of the celebration, it is being hosted in the actual city of Conyers where most of the show was filmed. The event itself is literally being held within Olde Town Conyers, quickly becoming known as Georgia's French Quarter, which, on screen, portrayed New Orleans. With special events like a mardi gras party and parade, it will be an event like you have never experienced.

Always & Forever Con is taking place exactly where the magic you saw on screen was actually filmed, and alongside many of the universe's cast attending… this is your opportunity to be a part of the magic…right where it actually happened…

You will want to stay longer and book your hotel (or AirBnB) in Conyers, GA as we are centrally located to other popular film sites such as Atlanta, Covington, McDonough, Madison and Jackson Georgia.

Amenities

Facility Amenities

Free Parking
Parking off Site
Parking on Site
Concessions
Public Restrooms
Restaurant on Site

Near Interstate Highway

Payment Options

American Express
MasterCard
Discover
Visa

Suitable for Ages

Group Amenities

General Information

Family-Friendly
Accessible
Pet-Friendly

Parking Amenities