Walk of Heroes Veterans War Memorial
Location
3001 Black Shoals Rd.
Hours of Operation
Sunday :

7:00am - 9:00pm

Monday :

7:00am - 9:00pm

Tuesday :

7:00am - 9:00pm

Thursday :

7:00am - 9:00pm

Friday :

7:00am - 9:00pm

Saturday :

7:00am - 9:00pm
Related Documents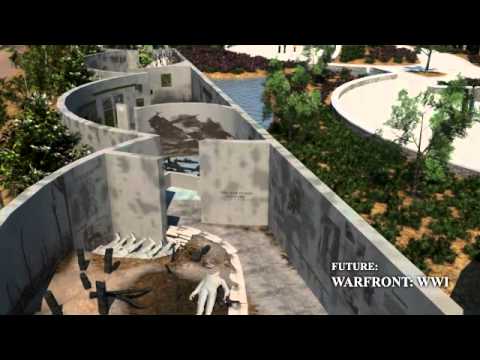 The Walk of Heroes Veterans War Memorial is developed around a 'visual and interactive' concept to cultivate a public understanding of the sacrifices made by veterans. The memorial park is located on a three acre site at Black Shoals Lake in Rockdale County. This serene setting provides the perfect backdrop for visitors to get away from the hustle and bustle of the city to remember, reflect and rejoice as well as foster a common understanding of the sacrifices and uncommon dedication of veterans and their families. A visit to the park will etch in the minds of the future leaders that freedom comes at a price, including the ultimate sacrifice of laying down one's life.
Visitors can explore the main pathway, called "Walk of Heroes," our warfront enclaves, a homefront section and more! Watch videos to understand the concept and ideas behind the development of the memorial. You can also take a 'walk' through a 3D version of the memorial with the 3D Master Plan Tour. The Warfront section will portray the hardships veterans and America faced during the many conflicts of wartimes and across the many war zones. Followed by the Homefront section which portrays the hardships and changes necessitated at home when members of the military were called upon to leave loved ones behind to fight the many battles across the seas.
Amenities

Facility Amenities

Free Parking
Parking on Site
Meeting Facilities
Picnic Area
Public Restrooms
Self-guided Tours
Maps & Brochures Available

Near Interstate Highway

Suitable for Ages

Group Amenities

General Information

Family-Friendly
Free Admission
Accessible
Open Year 'Round
Pet-Friendly