Big Haynes Creek Nature Center
Location
1996 Centennial Olympic Pkwy.
Hours of Operation
Monday :

7:00am - 7:00pm

Tuesday :

7:00am - 7:00pm

Wednesday :

7:00am - 7:00pm

Thursday :

7:00am - 7:00pm

Friday :

7:00am - 7:00pm

Saturday :

7:00am - 7:00pm

Sunday :

7:00am - 7:00pm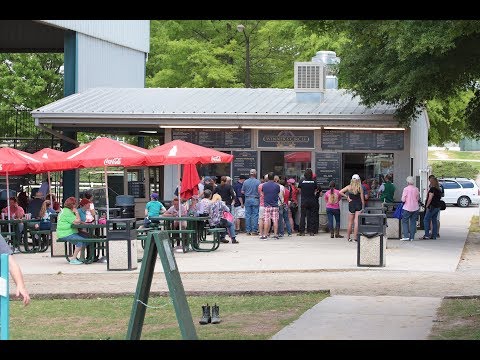 173 acres of the Georgia International Horse Park have been designated as a nature preserve devoted to the preservation and study of native plants and wildlife.
Opened to the public in 2007, The Nature Center features a canoe launch, observation platform and a boardwalk and viewfinder in the northern portion of the woodlands.
Discovery stations depicting the eco-system and the plants and animals that call it home were installed as well as audio interactive stations allowing visitors to identify sounds throughout the wetlands.  Touch stations encourage visitors to feel their way through The Big Haynes Creek Nature Center by identifying tracks of the animals living in the area.  
More than five miles of trails wind their way through the nature center to accommodate hikers, mountain bikers and horse enthusiasts.
Open year round from sunrise to sunset. Fishing is not allowed.
Amenities

Facility Amenities

Free Parking
Parking on Site
Boat Launch
Picnic Shelter
Self-guided Tours
Maps & Brochures Available

Near Interstate Highway

Suitable for Ages

Group Amenities

General Information

Family-Friendly
Free Admission
Open Year 'Round
Pet-Friendly