Georgia International Horse Park
Location
1996 Centennial Olympic Pkwy.
Rates
Admission to the Park

: $0.00
Hours of Operation
Monday :

8:00am - 5:00pm

Tuesday :

8:00am - 5:00pm

Wednesday :

8:00am - 5:00pm

Thursday :

8:00am - 5:00pm

Friday :

8:00am - 5:00pm

Saturday :

8:00am - 5:00pm

Sunday :

8:00am - 5:00pm
Related Documents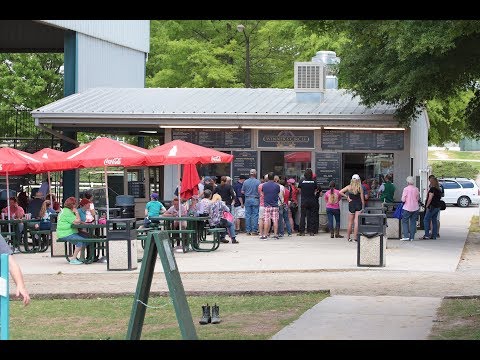 Located just 28 miles from Atlanta, this 1,400-acre complex is the home to many equestrian and sporting events, not to mention year-round fairs, festivals, car shows, concerts and more. During the 1996 Atlanta Centennial Olympic games, the facility hosted all equestrian events, plus the first-ever mountain bike competition and the final two events of the modern pentathlon.
We've been told by many of our visitors that the Georgia International Horse Park is one of the best kept secrets that they have found with regard to RV parks east of Atlanta. The GIHP offers a full-service RV park for the convenience of our guests. Fully equipped with water, electric and sewer service, these 140+ sites are located near the Stable Complex and the Walker Arena Complex. Full-service shower facilities are also located within the RV Park and their use is included in the daily RV site rental fee. Due to limited capacity, you must call in advance (770-860-4190) and reserve your space. GIHP office hours are Monday-Friday, 8 a.m. – 5 p.m. We look forward to your visit!
Amenities

Facility Amenities

Free Parking
Parking on Site
Concessions
Gift Shop
Lodging On Site
Meeting Facilities
Party Facilities
Picnic Area
Picnic Shelter
Public Restrooms
Rentals Available
Restaurant on Site
Self-guided Tours
Maps & Brochures Available
Meeting Space Available

Near Interstate Highway

Payment Options

American Express
MasterCard
Discover
Visa

Special Tags

Suitable for Ages

Group Amenities

General Information

Family-Friendly
Open Year 'Round
Pet-Friendly