Location
115 S. Lawrence St.
Hours of Operation
Wednesday :

11:00am - 6:00pm

Thursday :

11:00am - 6:00pm

Friday :

11:00am - 6:00pm

Saturday :

11:00am - 6:00pm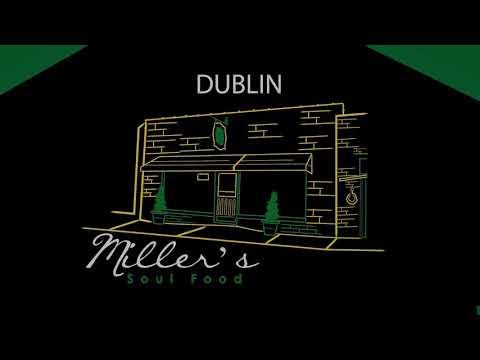 Searching for the ultimate down-home Southern soul food experience? You'll find what you're looking for at Miller's Soul Food. A Dublin institution in comfort food, Miller's Soul Food serves up the best-fried chicken around, fresh fried fish, and oxtails that are slap your mama good. Served piping hot in a savory gravy, these oxtails will have you popping the whole thing in your mouth and chewing off the bone while the gravy soaks into the bed of fluffy white rice. Perfectly seasoned, the fried chicken has the lightest, crispest skin around.
Meat & three is a thing, and for over 60 years, Miller's Soul food has been dishing up the ultimate meat & threes downtown. From oxtails to pork chops and liver to chicken, you cannot go wrong in your selection. There are the meats, but no meal is complete without three sides! Go for the collard greens for deep, dark flavor perfectly salted and Miller's thick, rich macaroni & cheese with a side of black eye peas. This little restaurant sits tucked in the midst of Downtown Dublin where conversations are long, friends linger, and everyone has an opinion about what Miller's cooks best. Take it from a local, and try everything they suggest.
For the ultimate day trip, eat at Miller's then take a stroll using our Downtown Dublin GA walking tour. Just click the link and go!

Amenities

Facility Amenities

Free Parking
Parking off Site
Parking on Site
Public Restrooms

Near Interstate Highway

General Information

Average Entrée Price

Meals Served

Cuisine Served