Location
2100 Atlanta Hwy.
Rates
Tour/Tasting

: $15.00

Tour/Tasting with your LNB glass

: $11.25

General Admission (no tour/tasting)

: $0.00
Hours of Operation
Wednesday :

4:00pm - 9:00pm

Thursday :

4:00pm - 9:00pm

Friday :

1:00pm - 10:00pm

Saturday :

1:00pm - 10:00pm

Sunday :

2:00pm - 6:00pm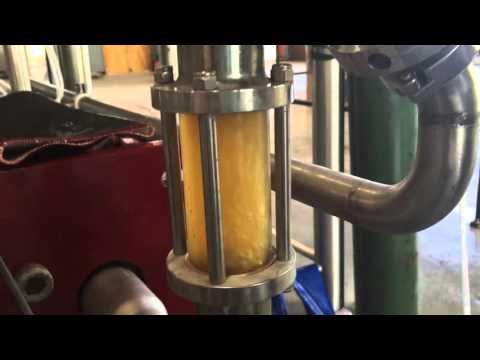 Liquid Nation Brewing ™, formerly known as Left Nut Brewing®, is the first brewery in Gainesville, Georgia and has been open since 2016. Following 6 great years of serving our community, we felt we needed to update our identity to reflect the wonderfully diverse fan base we have gained. The name "Liquid Nation" resonated with us as the words meant more than the obvious inference of us being in the business of making liquids.
The word "Liquid" represents adaptability and resilience, the erosion of barriers over time, while "Nation" represents our diverse "community" of team members, benefactors, and supporters working together towards a common goal.
Liquid Nation Brewing creates specialty craft beers, ciders, and seltzers of all types and flavors. Our 19,000 sq. ft. building is located inside historic Chicopee Mills, which was erected in 1927 by Johnson & Johnson as a textile mill. Our spacious, comfortable taproom and 27 taps of our flagship beers, various seasonal offerings, and small batch brews, allow you to relax, unwind, and enjoy time with friends and family.
We often have live music and food trucks, an outdoor firepit, and plenty of room for games. We even host cornhole tournaments!
Come join us at Liquid Nation Brewing for a truly immersive, craft brewery experience! We are located at 2100 Atlanta Hwy, Gainesville, GA 30504.
Amenities

Discounts

Facility Amenities

Free Parking
Parking on Site
Party Facilities
Public Restrooms
Meeting Space Available

Near Interstate Highway

Payment Options

American Express
MasterCard
Discover
Visa

Suitable for Ages

Group Amenities

General Information

Accessible
Open Year 'Round