Location
6250 Old Dawsonville Rd.
Hours of Operation
Monday :

12:00am - 12:00am

Tuesday :

12:00am - 12:00am

Wednesday :

12:00am - 12:00am

Thursday :

12:00am - 12:00am

Friday :

12:00am - 12:00am

Saturday :

12:00am - 12:00am

Sunday :

12:00am - 12:00am
Brochures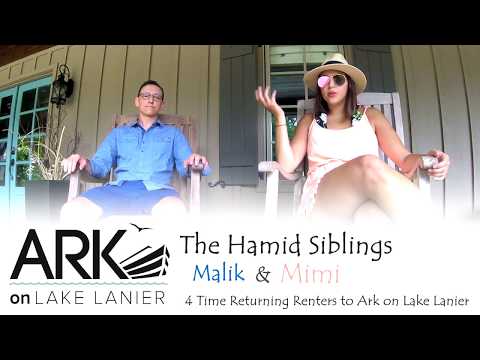 Ark on Lake Lanier is the premier vacation destination in the Southeast.
This 14 Bedroom 12 Bath Luxury Lake House Retreat is located at the foothills of the Appalachian Mountains, in Gainesville GA. Our 300 Five Star Review Retreat, was created 4 years ago in hopes of providing a place of refuge for missionaries coming in from overseas. Now we rent Ark on Lake Lanier to fund our altruism for those who need it most.
Ark on Lake Lanier is perfect for Family Reunions, Luxury Vacations, Corporate Retreats, Large Family Gatherings, Wedding Guest Lodging, and more.
Come join us in helping to better the lives of others by experiencing our movie theater, luxury two story dock with patio, massive 36 person (when seated) covered porch, beach volleyball court, in-ground trampoline, 3 cabins included, and so much more. The Ark is a 5 acre retreat offering fun, relaxation, and plenty of cozy nooks to read a good book.
arkonlakelanier.com
Amenities

Facility Amenities

Free Parking
Parking on Site
Bar/Lounge
Grill on Site
Meeting Space Available
Outdoor Pool
Restaurant Nearby
Laundry

Near Interstate Highway

Payment Options

American Express
MasterCard
Visa

Group Amenities

General Information

Family-Friendly
Pet-Friendly
Maps/Brochures/Guides
Miles from Downtown
Wedding & Honeymoon
Connecting Rooms

Room Amenities

Fireplaces
Iron/Ironing Board
Microwave
Refrigerator

Internet Connectivity

Free Wi-Fi
High-Speed In-Room
Wi-Fi In-Room

Average Nightly Rate