Dave Drake: Edgefield Pottery Exhibit
Event Date
Sunday, August 25, 2019
1:00am - 5:00pm
Schedule
Dates & times for August 2019
Sunday, August 25, 2019
1:00am - 5:00pm
Thursday, August 22, 2019
10:00am - 5:00pm
Friday, August 23, 2019
10:00am - 5:00pm
Saturday, August 24, 2019
10:00am - 5:00pm
Monday, August 26, 2019
10:00am - 5:00pm
Tuesday, August 27, 2019
10:00am - 5:00pm
Wednesday, August 28, 2019
10:00am - 5:00pm
Thursday, August 29, 2019
10:00am - 5:00pm
Friday, August 30, 2019
10:00am - 5:00pm
Saturday, August 31, 2019
10:00am - 5:00pm
Venue
Folk Pottery Museum of Northeast Georgia
283 GA Hwy. 255 N.
Sautee Nacoochee
GA
30571
Rates
Age 8 - 55

: $5.00

Age 55+

: $4.00

SNC Members

: $0.00

Military with ID

: $0.00

Teacher with ID

: $0.00

Student 18+ with ID

: $3.00

Children 6 - 18

: $2.00

Children 5 and under

: $0.00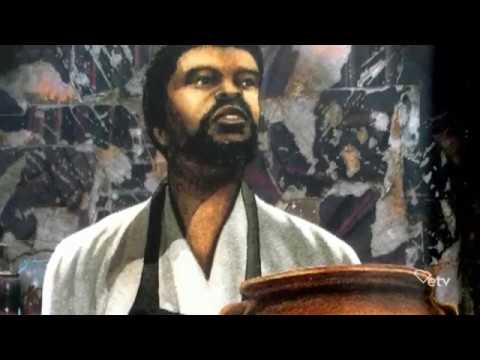 Dave Drake Edgefield Pottery Exhibit
A new featured exhibit of work by African American Folk Potter Dave Drake opens the week of July 22nd at the Folk Pottery Museum of Northeast Georgia at the Sautee Nacoochee Center. The Museum will host a free opening reception for the exhibit Friday July 26th from 5:30-7:30 p.m. The reception is open to the public and light refreshments will be served.
Dave Drake was an enslaved African American potter who worked in the Edgefield, South Carolina Pottery District for forty years in the 1800s. The divergent aspects of Dave's life can be seen in his work. He was a slave but he was also a master potter and a poet. Dave was known for his command of the English language, and one of the greatest legacies he left are the poetic verses incised on a number of his works.
During his peak production years in 1857-1858, Dave probably turned more jars than any other potter in Edgefield. He made utilitarian vessels of varying sizes, but the mammoth jars he crafted are still among the largest handmade vessels in the United States. Little is known about his family and life. The artistic and literary merit of his work tell us that he wanted people to know who he was and to read his poetry. Today Dave's voice is heard as his work is featured in major museums all over the United States. 
The Folk Pottery Museum of Northeast Georgia is excited to exhibit the work of Dave Drake thanks to loans from the Atlanta History Center, the McKissick Museum (Columbia, SC), and private collectors.
George Wingard, from the University of South Carolina, will speak about the life and work of Dave during the opening reception. Wingard is a part of the Savannah River Archaeological Research Program as well as the South Carolina Institute of Archaeology and Anthropology. He co-produced a film, "Discovering Dave the Potter", that will be shown Saturday, July 27 at 3:30 p.m. in the Community Hall of the Sautee Nacoochee Center. The film is free and Wingard will be available for questions following the film showing.
All are welcome and invited to attend this special event in honor of the life and work of Dave Drake and to view this nationally significant exhibit, which will be on display through February 2020.
Grade-level appropriate materials will be available while the exhibit is on display at The Folk Pottery Museum and school group tours are available by prearrangement.
For more information contact adoll@snca.org or call 706-878-3300 or visit www.folkpotterymuseum.org
Admission to the Folk Pottery Museum is nominal, ranging from free to $5. The exhibit is available with Museum admission, Monday - Saturday, 10 AM - 5 PM and Sunday, 1 - 5 PM. 
Amenities

Discounts

Facility Amenities

Free Parking
Parking on Site
Public Restrooms

Payment Options

American Express
MasterCard
Discover
Visa

Suitable for Ages

General Information

Family-Friendly
Handicapped Accessible