Location
294 N. Cherokee Rd.
Rates
Call for lunch and dinner rates

: $See Website
Hours of Operation
Sunday :

11:00am - 7:30pm

Wednesday :

11:00am - 7:30pm

Thursday :

11:00am - 7:30pm

Friday :

11:00am - 7:30pm

Saturday :

11:00am - 7:30pm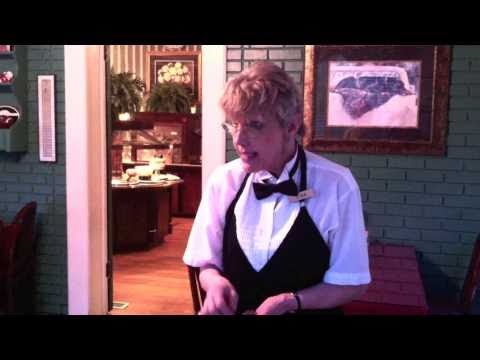 The internationally acclaimed Blue Willow Inn Restaurant is located in the historic district of Social Circle in a  turn-of-the-century Greek Revival mansion. Formerly known as the Bertha Upshaw House, the mansion was built for Mrs. Upshaw by her husband, John Upshaw. At the time of construction, the house was one of the most substantial properties in Walton County.
While the Upshaws lived in their grand home, Margaret Mitchell, author of Gone With The Wind, was a frequent visitor during courtship with Redd Upshaw, her first husband. Redd Upshaw, of Walton County Upshaws, was the character basis for Rhett Butler in Gone With The Wind.
Whether dressing for the theatre or casually touring the area, you are invited to enjoy the Blue Willow's Southern feast. No one is allowed to leave hungry after feasting on a variety of Southern salads, meats, vegetables, breads and desserts. Along with your meal, enjoy sweetened iced tea, the "Champagne of the South," and lemonade.
Amenities

Facility Amenities

Free Parking
Parking on Site
Gift Shop
Meeting Facilities
Public Restrooms
Restaurant on Site
Self-guided Tours
Private Room Available
Coupons Available

Near Interstate Highway

Payment Options

Suitable for Ages

Group Amenities

General Information

Family-Friendly
Handicapped Accessible
Handicapped Accessible (Limited)
Open Year 'Round
Reservations Accepted
Reservations Recommended
Indoor Location
Number of Restaurants

Designations

100 Plates that Locals Loved in 2015

Average Entrée Price

Meals Served

Cuisine Served