Farmer's Daughter Vineyards
Location
106 N. Broad St.
Rates
Taste 7 Wines

: $20.

Wines by the glass

: $10.

Wines by the bottle

: $23.

Chocolate Pairing

: $19.

Cheese Pairing

: $17.

Wine-based Cocktails

: $11.

Beer

: $8.
Hours of Operation
Tuesday :

1:00pm - 8:00pm

Wednesday :

1:00pm - 8:00pm

Thursday :

1:00pm - 8:00pm

Friday :

12:00pm - 9:00pm

Saturday :

12:00pm - 9:00pm

Sunday :

1:00pm - 4:00pm
Brochures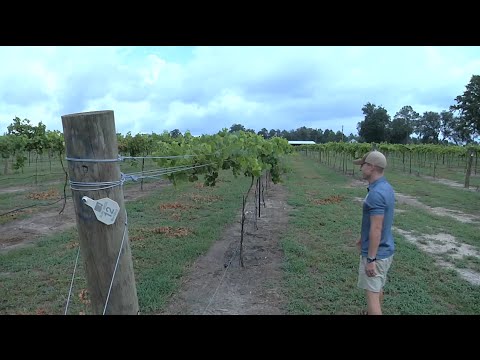 Farmer's Daughter Vineyards is a third-generation family farm and standout Georgia farm winery—producing three varieties of French-American hybrid grapes and EIGHT fruit-forward wines that are quickly gaining local, national and international recognition. These off-dry wines and cider simultaneously respect and buck southern tradition—delighting consumers with unexpected complexities and a bright, clean finish—and are hand-crafted by the Moss family using traditional old-world practices and the best of today's technology.

It's not easy to make ahhhmazing wine in the south, but we were just off-balance enough to try. You can taste the whole delicious fleet 6 days a week in our Thomasville Tasting Room on Broad Street.
Amenities

Facility Amenities

Free Parking
Parking on Site
Gift Shop
Party Facilities
Meeting Space Available

Payment Options

American Express
MasterCard
Discover
Visa

Suitable for Ages

Adults (18+)
Adults (21+)
All Ages
Seniors (55+)
Teens (13-18)
Toddlers (up to 5)

Group Amenities

General Information

Family-Friendly
Free Admission
Accessible
Open Year 'Round
Indoor Location
Outdoor Location