Terminator Aerial Adventure Course at Banning Mills
Location
205 Horseshoe Dam Rd.
Hours of Operation
Monday :

9:00am - 9:00pm

Tuesday :

9:00am - 9:00pm

Wednesday :

9:00am - 9:00pm

Thursday :

9:00am - 9:00pm

Friday :

9:00am - 9:00pm

Saturday :

9:00am - 9:00pm

Sunday :

9:00am - 6:00pm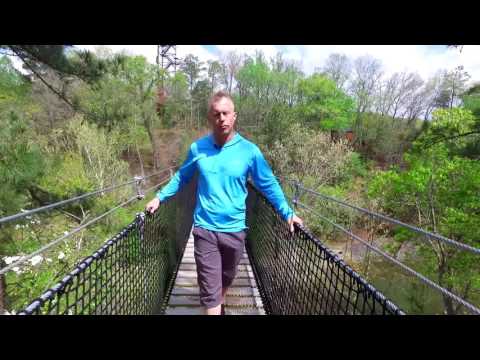 The Terminator corner and Crazy Squirrel Village are two of Banning Mills' most unique adventures!
Terminator: A high aerial park in the trees, this course can be done by itself or as an add on to the zip line canopy tours. You will never touch the ground! Guests will zip line into the course where they will negotiate a series of up to 12 challenge elements from 50- to 80-feet high at all times. But no worries, you are always hooked safely on to static lines and will be accompanied by our awesome guides. This trek in the trees is not for the faint of heart. If you want some serious, adrenaline-pumping adventure, then the Terminator corner is for you.
Check out our New Crazy Squirrel village. This aerial adventure course now has two tiers and allows children as young as 4 years old to participate on tier 1 while older children and adults can challenge themselves on tier 2. 
Call 770-834-9149. You must make reservations.
Amenities

Facility Amenities

Suitable for Ages

Adults (18+)
Adults (21+)
Seniors (55+)
Teens (13-18)

General Information