Rates
Adults (18-64)

: $20

Seniors (65+)

: $18

Children (3-17)

: $10

Children 2 and under

: $0.00

Group (10+, Unguided)

: $16.00

Tram: All Day Pass

: $5.00

Annual Membership

: $50.00
Hours of Operation
Friday :

9:00am - 4:00pm

Saturday :

9:00am - 4:00pm

Sunday :

9:00am - 4:00pm

Tuesday :

9:00am - 4:00pm

Wednesday :

9:00am - 4:00pm

Thursday :

9:00am - 4:00pm
Brochures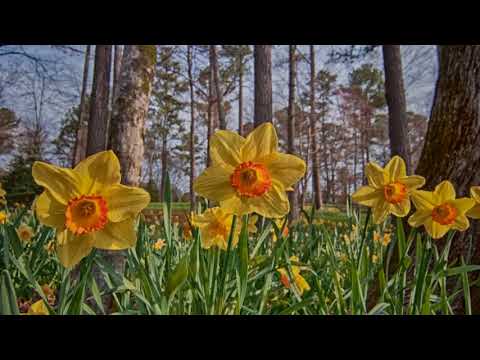 Feast your eyes on a kaleidoscope of colors at Gibbs Gardens. From season to season, you can experience a new dimension of color and contrast, like a natural artist at work with flora and fauna. Gibbs Gardens, less than an hour from Atlanta, is nestled in the foothills of the North Georgia mountains.
The Gibbs family developed more than 220 acres of gardens. This 300-acre estate, now open to the public, has a 25-year-old manor house that overlooks the mountains and gardens.
Enjoy the serenity of nature and stroll along the streams with many waterfalls or around the water gardens with 22 reflecting ponds. Refresh yourself with the beauty and fragrance of thousands of plants, flowers, and millions of bulbs that provide a wide array of color, shape and texture for the 16 garden venues. 
The grounds include Japanese Gardens, the largest in the nation; Water Lily Gardens, the nation's largest display of 140 varieties in a natural environment; 20 million daffodils; and Manor House Gardens with seven flowering terraces covering 150 feet change of elevation from the Manor House to the Valley Gardens.
Check the website for current hours (seasonal) of operation, www.gibbsgardens.com.
Amenities

Facility Amenities

Parking on Site
Gift Shop
Public Restrooms
Restaurant on Site
Self-guided Tours

Payment Options

Suitable for Ages

Group Amenities

Group Rates Available
Group-Friendly

General Information

Family-Friendly
Accessible