The Cloister at Sea Island
Location
100 Cloister Dr.
Hours of Operation
Monday :

12:00am - 12:00am

Tuesday :

12:00am - 12:00am

Wednesday :

12:00am - 12:00am

Thursday :

12:00am - 12:00am

Friday :

12:00am - 12:00am

Saturday :

12:00am - 12:00am

Sunday :

12:00am - 12:00am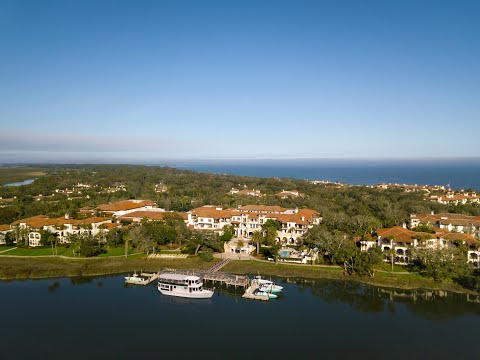 From its inception, The Cloister at Sea Island has been defined by legendary elegance. Generations of discriminating guests have returned again and again to this secluded coastal retreat. Experience the personal service, spectacular dining, and signature activities that have made The Cloister an enduring tradition. Surrender to the lure of 200 world-class hotel rooms and suites showcasing a unique natural setting and exclusive access to five miles of private beach.
The Cloister is Sea Island's central experience, encompassing the full spectrum of resort amenities and activities. Accommodations at The Cloister have received numerous accolades, including the prestigious Forbes Five-Star award. At the heart of The Cloister is the main building, Sea Island's Mediterranean-masterpiece, inspired by the original 1928 Cloister building. This renowned architectural icon extends into lush, captivating gardens, while rising boldly at river's edge. From a bird's-eye view, The Cloister encompasses a sprawling range of buildings and amenities, including the Sea Island Yacht Club, The Cloister Spa, and Sea Island Beach Club. Fine dining is an essential part of The Cloister experience. Four dining establishments are housed within The Cloister area, including the renowned Georgian Room – Georgia's only Forbes Five-Star restaurant.
Luxury accommodations within The Cloister are available in three distinctive settings: The Cloister (main building and wings), Beach Club Suites, and The Cloister Ocean Residences. All three settings offer ready access to resort amenities, including The Spa, boating, tennis, squash, and beach activities. Guests are encouraged to do everything – or nothing at all.
Sea Island and its facilities are accessible to Resort Guests and Sea Island Club members only.
Amenities

Facility Amenities

Free Parking
Parking on Site
Valet Parking
Party Facilities
Restaurant on Site
Bar/Lounge
24-hour Room Service
Complimentary Newspaper
Concierge Service
Exercise Room/Fitness Center
Full-Service Business Center
Full-Service Restaurant
Indoor Pool
Meeting Space Available
Outdoor Pool
Pool/Whirlpool (ADA Compliant)
Spa on Site
Laundry

Near Interstate Highway

Group Amenities

General Information

Family-Friendly
Pet-Friendly
Maps/Brochures/Guides
Wedding & Honeymoon

Internet Connectivity

Free Wi-Fi
Wi-Fi in Public Space
Wi-Fi In-Room

Room Amenities

Hair Dryer
In-Room Coffee Maker
In-Room Safe
Room Service